Surrounded by water on three sides, Diamond City is a paradise for lake lovers looking for a quiet retreat. The city is lush green in the summer months and beautifully stark in the winter. The small community of 782 residents (2010 U.S. Census) operates several businesses in the tourism industry, including inns and fishing services.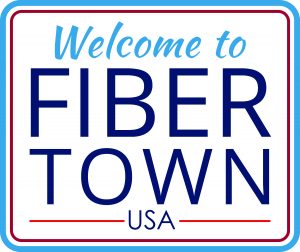 The city attracts both residents and tourists who are drawn to the easy lake access and quiet community. Though small and rural, Diamond City has a world of opportunities at the doorstep powered by Fiber-to-the-Home Internet access of up to 1Gbps from Northern Arkansas Telephone Company (NATCO).
---
Diamond City sites on a bank of what used to be the White River at the site of Dubuque, a mid-nineteenth century town. Until its demise after the Civil War, Dubuque was the last stop on the White River for northbound steamboats.
When the river was dammed at Bull Shoals in 1952 to form Bull Shoals Lake, the city of Lead Hill, which had become the area's main town, was moved from its site to the intersection of Arkansas Highways 7 and 14. Meanwhile, the high bank of the White was left alone. For many years, the fine fishing on the Diamond City peninsula was known only to the locals. Initially founded in 1953 as a town called Sugar Loaf, Henry Dietz began to develop the site in the 1960s. He incorporated the town in 1966 as Diamond City, where it remains as a quiet, picturesque paradise.
Looking to relocate?
South Shore - Bull Shoals Lake, Arkansas - a great place to visit; a better place to live!